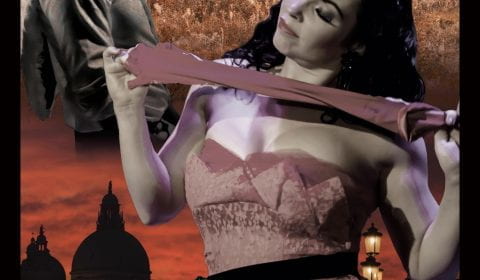 Join Tina and her special guest, Julia Foenander, discussing her play 'Lost in Venice' – a story about her grandfather Ron Vincent and an ill-fated trip to Italy in 1965 with his friend Bert Hayes the founder of Pampus Pastry.
Lost In Venice is a fractured tale of travel and identity, longing and belonging and the disparate perspective of relationships from those travelling abroad and those left at home in Australia. The production is interspersed with song, archival super 8 film footage and cabaret performances.
Featuring performers Julia Madotti, Richard Vegas, Abigail King and Nikki Nouveau. Produced by Raconteur Productions.
Click on the following to hear Episode 14: Definitive Breaks